When will my swimspa be delivered?
We are still extremely busy dealing with the continued & unprecedented demand for swim spas and hot tubs. Due to this ongoing demand we must advise you that there is now a worldwide shortage of component parts which could further delay delivery and installation of an order.
Our current lead time on most products is now in excess of 12 weeks – please check the online shop or our Facebook page for the occasional swimspa or hot tub available for immediate delivery.
If you have placed an order with us and are waiting for news on when we will be able to deliver and install it, please bear in mind that the manufacturer, Passion Spas in Holland, unfortunately does not send swimspas or hot tubs to us in the same order that we place the order with them, and we are only notified a maximum of 2 weeks prior to the swimspas being despatched.
Please continue to be patient, we will advise you just as soon as we know that your spa is en route from Holland to the UK.
Is Chlorine the only water treatment available?
Traditionally chlorine has been the water sanitiser of choice, however there are alternatives – we offer a salt system as an optional extra or there is a 'natural' system using enzymes – visit Clear Choice UK for full information.
Aquafinesse is another alternative water treatment, although not chlorine-free like Clear Choice, it does reduce the amount of chloride in the water visit Aquafinesse website
Is there a brochure of your products?
Will I need a crane?
If access to the site where you are planning to put the swimspa or hot tub is at all restricted (or non-existent) you will probably need a crane to lift the spa to its intended spot.  This needs to be arranged by the client to coincide with delivery arrangements made by Bespoke Swim Spas.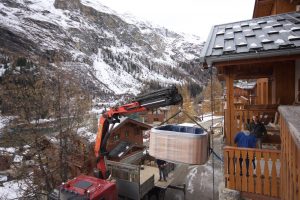 What electrical supply does a swimspa or hot tub require?
You will need a 32 amp supply with rotary isolator switch and cable from that to the hot tub area for a hot tub or a single zone swimspa.
For dual zone, you will need to provide two x 32 amp rotary switches.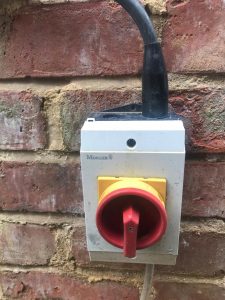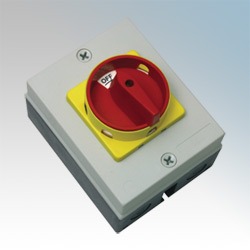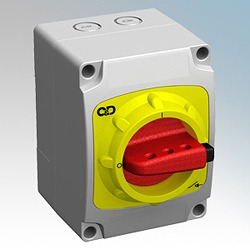 What base do I need to provide for a swimspa?
You will need to provide a concrete base 150 mm thick with reinforcing mesh (rebar).
Under no circumstances can a swim spa or hot tub be installed onto decking.
If you are planning an in-ground or partially in-ground installation, you will need to leave 600 mm (approx 2 feet) on all sides of the swimspa for future maintenance access.
Do you offer free UK delivery?
Yes up to approximately Glasgow / Edinburgh area.  Please ask for a quote to deliver further than that eg Scottish Highlands & Islands.  We also supply to some European countries – again please get in touch for more information.
Hot tub, swimspa, swimming pool, endless pool?
Just to clarify – a hot tub or spa is just that – an area of water heated to your choice of temperature (usually around 38 – 40 deg C) with seats and a variety of massage jets – used for relaxation and to ease aching muscles and joints.
We are all familiar with a swimming pool and in a garden it takes up a lot of room, uses a lot of water and takes a lot of heating – a smaller and cheaper (to buy, install & run) alternative is a swimspa (also sometimes called an endless pool) which vary from 4 metres to around 7 metres in length; just over 2 metres wide and with a choice of depth.  They are equipped with adjustable jets which provide a current for you to swim against (hence 'endless pool') and some of them (eg the Fitness range) have extras which help you to keep fit in the water.
A single zone swimspa is a single body of water whereas the dual zone models combine a swim zone with a hot tub (spa) area with independent controls.
Single Zone / Dual Zone Swimspa?
Single zone is a swimming zone with combined rest area in the same body of water – cheaper to run, easier to maintain (only one set of filters etc) but you cannot have your seating / rest area at a different temperature as you can with dual zone. You can of course combine a single zone swimspa with a separate hot tub.
Dual zone swim spa has a completely separate hot tub area which has separate heating controls etc and you can easily move between the swim zone and the seating / relaxing hot tub area.